Cosiness like home
In the valley of The River Moselle, you can find the old wine village Reil where Bike Inn de Waard is located. The ideal motortour region is centrally located in The Eifel and the Hünsruck. Culture, historical castles, good food, gorgeous views, and more importantly, great roads, with many bends.

Great atmosphere along with good food and beautiful surroundings
There are many sights to see around The River Moselle, take a trip to Nürgburgring, Trier or ride along the many grapevines. The hotel is easily accessible from the Netherlands and Belgium as well as other surrounding areas. In addition to its great surroundings, Motor Inn de Waard also has a rich history. The building is more than 300 years old and was originally the house of the major of the village Reil. Furthermore, the building is also considered a monument, but is of course equipped of all modern necessities.
Book now and experience the great atmosphere at de Waard.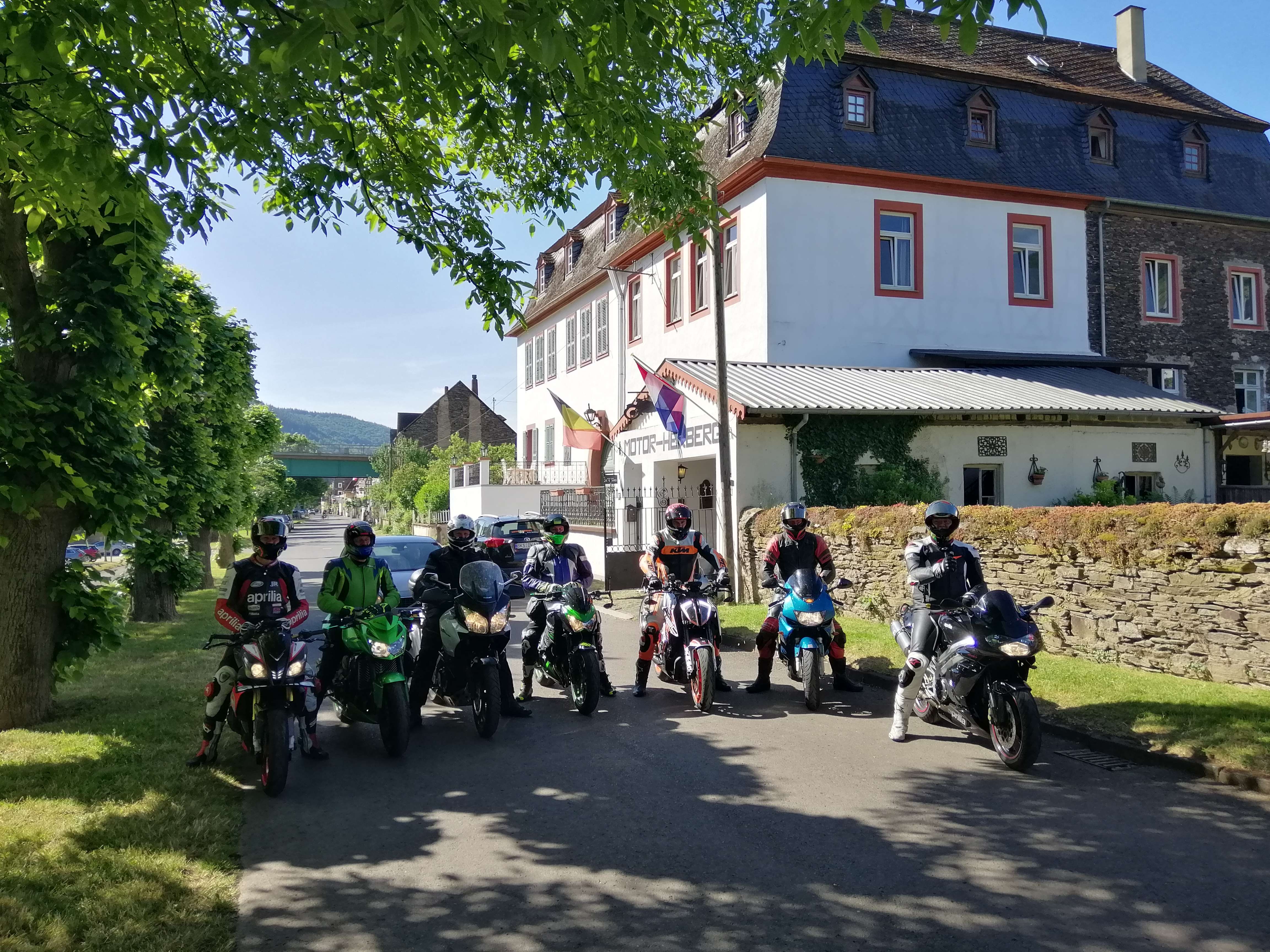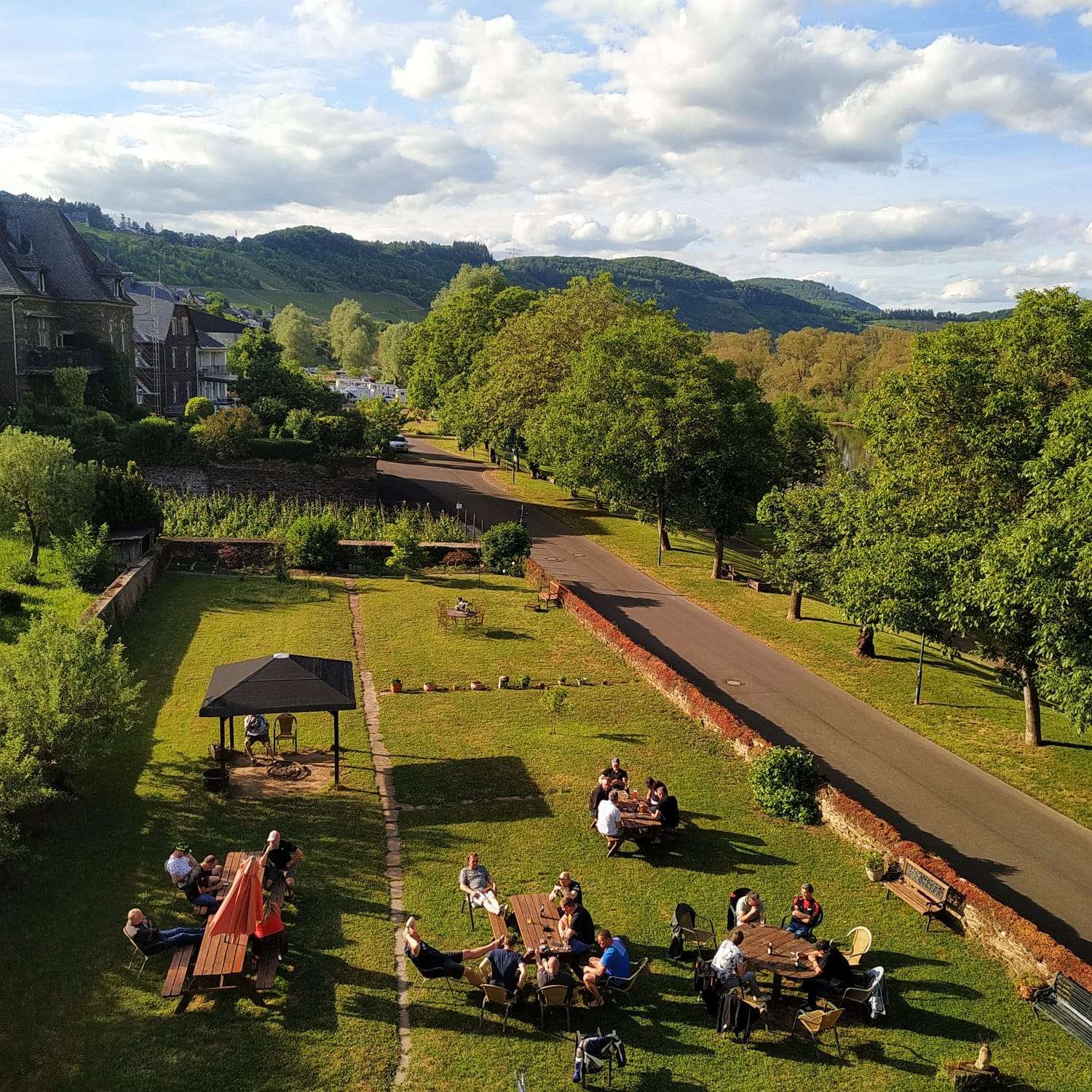 Reminiscing and relaxing
The design at Bike Inn de Waard is warm and classical, the hotel has 9 bedrooms, a cosy bar, restaurant and a garden with a terrace, so there are multiple areas where you can reminisce your beautiful bike trip. Because we have bedrooms suitable for everyone, you can stay with us as a group, couple or by yourself, for example a weekend getaway with friends or a trip with just the two of you. Our comfortable rooms are equipped of all convenient amenities. Take a seat and relax on one of our cosy chairs in the bar and try one of our wines, beers or other drinks. After a day of riding your motorcycle you can relax, chat and listen to the music or play a game of dart or pool. Do you want to enjoy the view? Our large garden is parallel to The River Moselle where you got a great view of the grapevines or join us for dinner and a cold beer in the restaurant. Do you want to explore bike routes in the area? We're here to help! We have Garmin and TomTom available, and even our paper routes work perfectly. We know all the bends, so we're here to help you explore a beautiful bike route for the next day.

Read more about the Inn
All you need for a wonderful bike weekend
Introduction
We are Paul en Sanne, and since 2020 the Dutch owners of Bike Inn de Waard. As enthusiastic bike riders ourselves, we decided to change direction in 2019 and look for a location for a bike rider focused Inn.
We both had the dream to start our own company, and the combination of our passion for riding a motorcycle and entrepreneurship led to this plan.
Read the story to get to know us